Fertility Massage in Melbourne
Women's Health Director of Melbourne Fertility Wellness, a boutique Fertility & Massage studio in Melbourne & Thornbury.
Melbourne leading specialist with over 20 years experience and IVF support. Using organic treatment products. Get a Professional Treatment. Providing Best Practice. Best Melbourne Fertility Treatment.
Call us today on 0431 372 747 for a free 15 min consultation.
Women's Holistic
Body Work Specialists
Since 1997.
At Melbourne Fertility Wellness, we set ourselves apart through our lifetime of personal experience in women's health, and a passionate desire to help couples through their conception journey.
Nora Henderson has over 20 years of experience as a qualified body worker and reproductive therapist, having assisted thousands of people with their health, fertility and pregnancy needs. Our services encompass everything from womb massage for fertility through to yoga for fertility as well as fertility mindset coaching.
We understand that every woman is unique. This knowledge allows us to offer you the tailored service you deserve at our womens health clinic in Melbourne. We provide clients with solutions that are affordable and designed to enhance their reproductive system, including fertility massage in Melbourne and pregnancy massage in Melbourne. We aim to provide a clinical and professional setting that maintains your privacy at all times.
Women's Massage
Labour Stimulation Massage
Women's Retreats
IVF Doula
And more
We additionally offer fertility yoga sessions that can be combined with massage to loosen your body and calm your mind, as well as specialised yoga sessions, including yoga for ovulation, yoga for conceiving, and pregnancy yoga in Melbourne. Yoga for fertility can benefit both individuals and couples looking for a tailored approach for their health. Trauma yoga in Melbourne is also available to help overcome traumatic experiences and emotional blockages.
Make an Appointment Today
Located in the northern suburbs of Melbourne only 8Kms from CBD, Melbourne Fertility Wellness is here to assist you on your journey to optimal health. Call us today on 0431 372 747 to book a free 15-minute consultation and discuss your health and wellness goals.
About Melbourne Fertility Wellness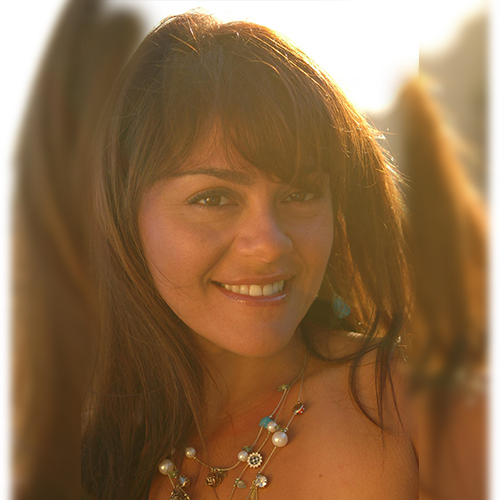 To the beautiful women I know and to the women I will meet, it is with elation I welcome you to the work I love so much – a private healing sanctuary, Melbourne Fertility Wellness. It is my honour to share with you my love and passion for women's holistic body work. I have over 25 years experience as a women's wellness practitioner and one of the few MIzan Reproductive Therapy Practitioners in Australia. These techniques aim to support reproductive health, menstrual disorders, digestive issues and trauma. I have also received training in advanced techniques in women's yoga, fertility yoga & hypnofertility which are specific for women wanting to heal and nourish themselves. I offer a very luscious, nurturing and physically effective massage and restorative treatment.
How Do Womens Health Clinic Melbourne Help in Improving Women's Health?
Melbourne Fertility Wellness is the best womens health clinic in Melbourne where the focus is to improve reproductive health, menstrual disorders, trauma and many other health issues. Our therapist is an expert in fertility,IVF support, menstrual health, trauma healing and pregnancy.
What Is A Fertility Massage?
Our fertility massage and womb massage near Melbourne CBD is a deep yet gentle and non-invasive therapy that brings the organs within the abdominal area back into alignment, releasing pressure and strengthening the surrounding muscles and ligaments. This can support fertility and assist with natural conception, IVF, donor sperm, donor eggs and egg collection.
Do You Offer Trauma Healing?
Our trauma yoga in Melbourne can help people recover from physical or emotional blockages during your fertility journey. We aim to give you the feeling that you have control over your life again. We help you move through your healing in a three-stage process where you feel safe, understand your trauma bonding, and then reconnect to your soul again.
Who Do I Contact At MFW?
You can call us on 0431 372 747 and we will be more than happy to discuss with you how our professional fertility massage and fertility yoga therapist can improve your health for a better body and mind. You can also book your session online on our website by filling out your details..
Our studio is located at 339 St Georges Road, Thornbury, 3071 and the entrance is on Woolton Avenue, passenger gate.